Roy grew up thinking his real parents had left him in a shoebox somewhere because he was too tiny to raise. He grew up playing softball, keeping dogs and playing the guitar.
He grew up in Delhi, La., population just under a thousand, across the street from my grandma.
He was a young teenager when his parents died. When his body started to change, there was no one left to explain. Roy's parents had a secret.
My grandma has always told me people don't like going to their grave with secrets. Which maybe explains why, on her deathbed, Jewell Ellis, Roy's mother, told Roy to go across the street and get my great-grandmother. The gates of Heaven looked near. But first, she had a secret to tell.
"Rita Mae," Mrs. Ellis told my grandma. "Roy is as much a woman as you or I."
Rita Mae Huffman kept that secret for a long time, maybe until her own deathbed, but several years ago, my own grandma told me the story. I've been fascinated ever since. Last week, my mom and I loaded up and drove to Delhi with a video camera to start piecing together the story.
Aaron and I are planning to go back sometime this spring to work on a documentary. This was a first step.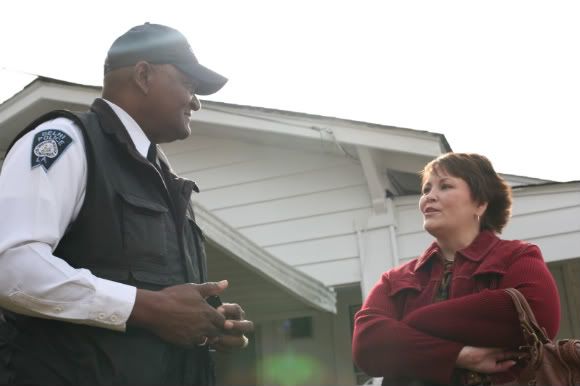 Before we started reporting, everyone told us we had to go meet Police Chief Rufus Carter to make sure it was okay. My mother talked to him for a long while about growing up in Delhi and how her uncle Herman had been the police chief then.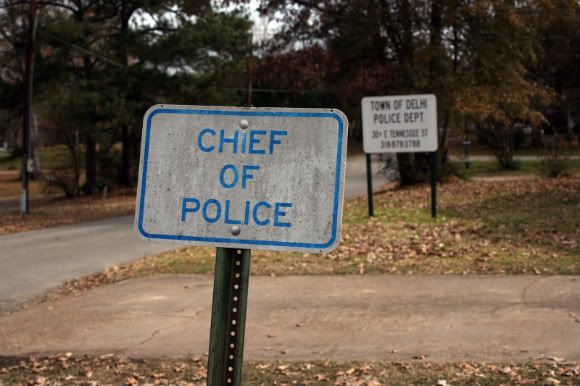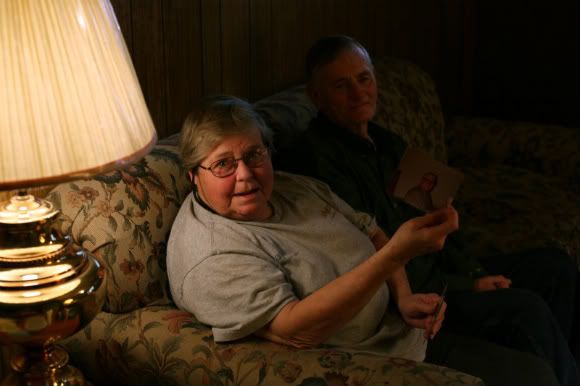 Ann M. was Roy's best friend. She calls Roy "she." Ann bought Roy her first package of Maxi Pads and taught Roy how to open a bank account. Later, when Roy was in her 70s, Ann helped Roy write letters to all the neighboring states to try to find a birth certificate. Neither Ann nor Roy knew the real story, that Roy's parents had stolen her from an abusive family and raised her as a boy to keep from being found out.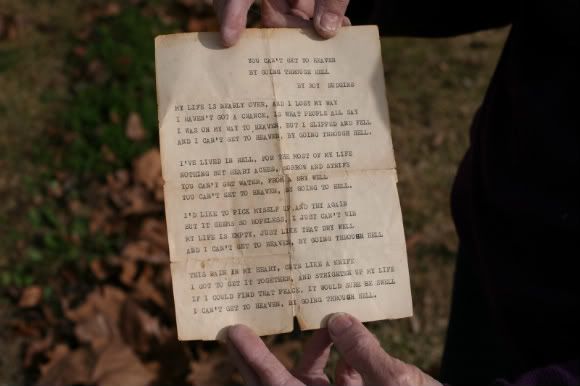 My mom and I had been trying to find Roy's old next-door neighbors, but they were out of town. We found, instead, one of the neighbors' brother, who lived next to an old lady named Mary. When she heard what we were doing, she disappeared into her house then came right out with this, lyrics to a song Roy had written.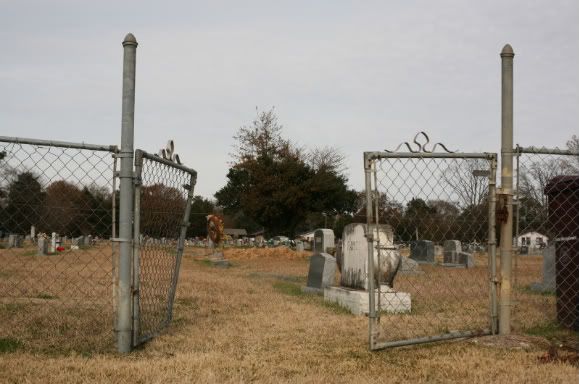 The brother, Keith, wound up taking us to the cemetery where Roy is buried. Roy's headstone shows a date of birth that can't possibly be verified. Also, the last name shown is spelled differently than how Roy spelled it on the song lyrics.