Until 'recently,'* Hugh Reed, 70, lived in a tree house. These days, he lives in a house with electricity with his 'pretty young thing' of a wife -- Skeeter, 49. They run the Oregon Hotel together, and Hugh spends his days drinking coffee or Keystone Light while running the town's one gas pump or selling ice out of a little shack. He is also the owner of Henry, a bear who was declawed as a cub. Henry likes to eat dog food one kernel at a time. Hugh says Henry also likes for Hugh to put his hand in his mouth and scratch the back of his tongue. I did not get physical proof of this.
Ask anybody in town about Hugh and they'll roll their eyes. If you listen to him, his own mom would, too. He insulted her once by asking her if she was raped by Big Foot -- "Look at me," he told her. "I look half animal. Plus, I was born in Roswell, New Mexico, where anything is possible."
Hugh offered to teach us 10 minutes worth of self-defense, but we never got around to it. He did show us a callous that he says is a result of an upward palm jab to the nose.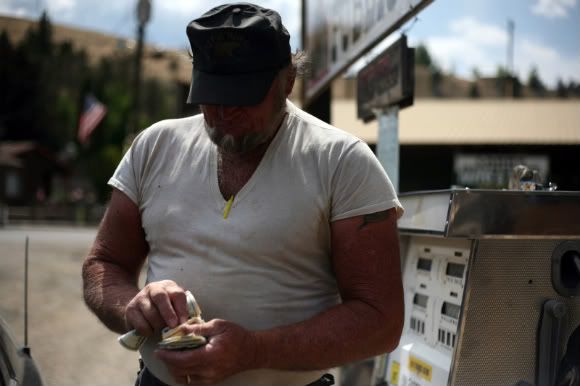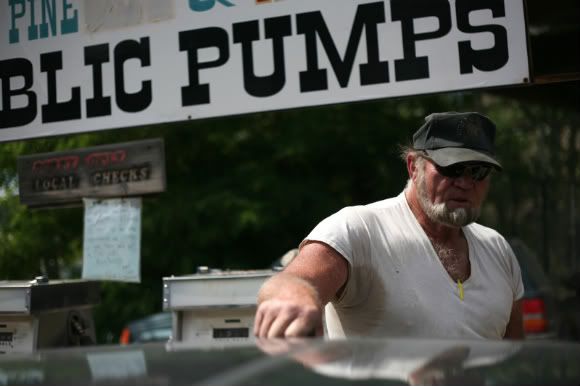 *I suspect 'recently' is actually 26 years.