This is a story I wrote a few weeks ago. Watch the video, if you can. This guy was HILARIOUS. He kept calling people "drunks" when he'd talk about them.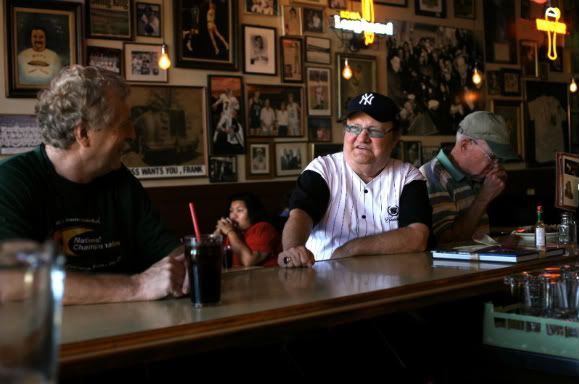 Frank Nudo spent Frank Nudo Day the way he spent 48 years -- talking sports and eating hot dogs.

Until a year and a half ago, Nudo was the owner of Nick's Famous Coney Island on Southeast Hawthorne Boulevard.

Every day, current owner Tyler Rogoway says, people come in asking about Nudo. So Rogoway deemed Friday "Frank Nudo Day" to allow all the old customers to come check in on the Portland character.

Nudo was nervous about the day. Truthfully, he says, he didn't want to do it. All week he's had trouble sleeping. What if no one showed, he wondered.

"I'm a nobody," he said. "I used to be a somebody, but now I'm a nobody."

Read the rest of the story
Here!