I've wanted an ice cream maker since the first time I tasted my grandma's homemade peach ice cream in Georgia. That was two decades ago, back in the time of rock salt and strenuous stirring. The contraptions they have these days come with fancy bowls with fancy liquid layers and mechanical arms that do the freezing for you. They're also not terribly expensive.
So the other day I was watching Top Chef, and one of the contestants made
sweet potato ice cream
. I LOVE sweet potato ice cream. I have since I tasted it at the sweet potato expo in Louisiana as a pre-teen. So, when the contestant made his version, I immediately logged online and bought
my own ice cream maker
This week, with Ev's help, I made sweet potato ice cream. And it is delicious. I have even eaten it for breakfast twice.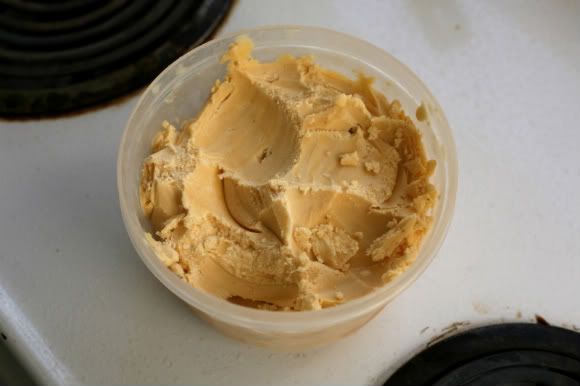 The recipe requires mashed sweet potato (I added a tiny yam for coloring) -- but it only requires a cup. After making the ice cream, I still had tons of sweet potato(/yam) left.
Well, Randi took it and made bread with it. She wrote about the whole process
on her blog
The next morning, I found this little baby on my door step: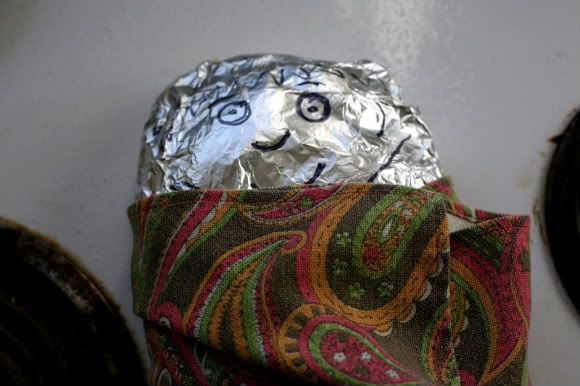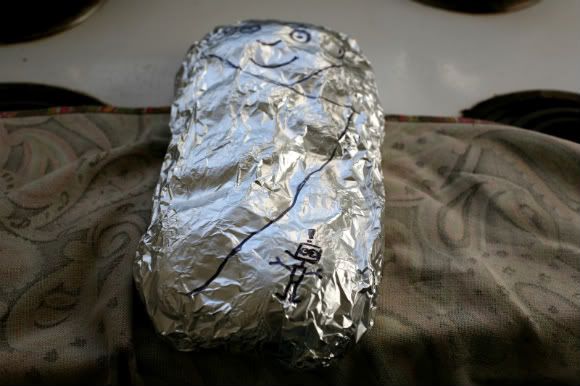 That little robot is Randi's symbol that she puts on everything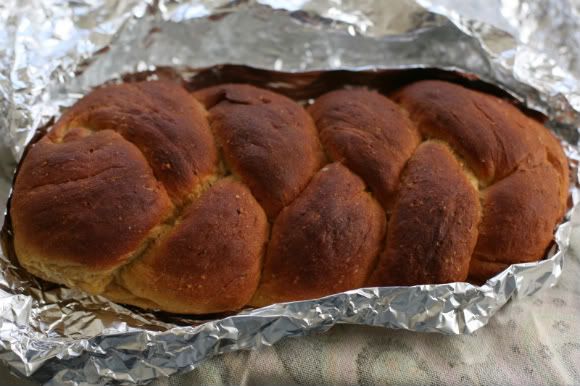 Tada! More ways to delicious!