Also, check out Lynette's
blog,
which she says has helped her stay connected to her friends in Mississippi, so she's not too homesick.
Click a thumbnail to see a larger image.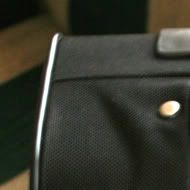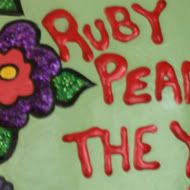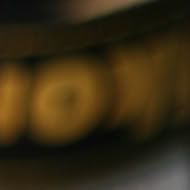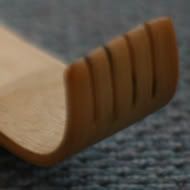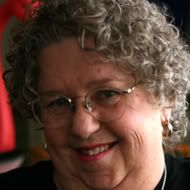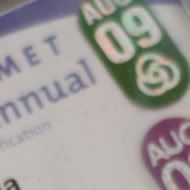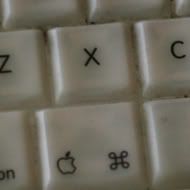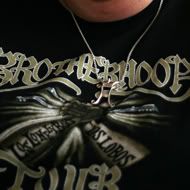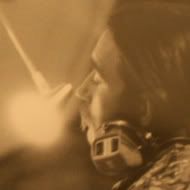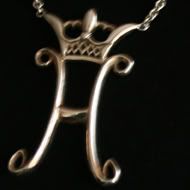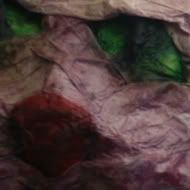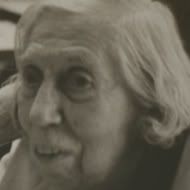 Lynette explains:
The items start at the top, go l-r, then down a line, etc
1. Rolling bag
-- I like to have my stuff with me, but I don't want to lug it around, so I roll it. Everybody at work laughs at me.
2. Ruby Pearl, the yes dear girl
-- When my husband and I went out to dinner, I'd ask him to do something, and he would say, 'Yes, dear.' So this is a tribute to him. It says 'Yes, dear' in a lot of different languages.
3. My camera
-- I'm addicted to taking pictures.

4. Backscratcher
-- I'm a widow, and I need something to scratch my back.

5. Bus pass --
This is untaxed income! I can use it seven days a week, if I don't forget it. It represents the best public transportation system I've ever experienced.
6. Computer
-- When I have my hands on it, I'm not eating anything I don't need to be eating.
7. Picture of Leroy, my late husband
-- This picture shows his long ponytail, and it shows him being creative. I couldn't believe he was interested in me. He was so exotic. I was just tickled pink.
8. H necklace
-- This is the most expensive piece of jewelry I've ever owned. The H represents my maiden name and my married name, so it ties in my whole family.
9. Cowdog and Turq
-- These are two pieces I got from Serendipity, a silent auction at the Mississippi State Hospital. I hovered till I got them.
10. Picture of Willie Morris and Eudora Welty
-- I love words, these two Mississippi authors loved words. I couldn't believe it when I had the chance to buy this numbered photo taken by Willie's son, David Rae Morris. It was at the Attic Gallery in Vicksburg. I had to put it on layaway in order to do it.