Two pictures, of varying sorts.
First, the sun at 8 p.m. in Portland in August is too bright for driving.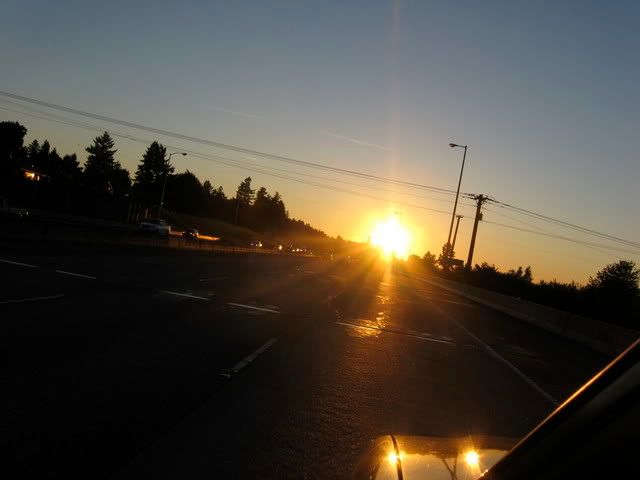 Lastly, Kate is gone. I feel really sad. Work won't be the same. Hell, neither will the other parts of the days. Anyway, she's a firecracker of a girl, and she has reminded me to be out in the world, rather than just documenting it.